Sponsor a Child's Education
Ensure a child is given the opportunity to attend school regularly and receives ongoing support from our Student Support Staff.
* For AU$30.00 per month, you can sponsor a child on the AllKids program to ensure that they are given the opportunity to attend school regularly, have access to the AllKids Learning Centre and receive ongoing support from our Student Support Staff. Donations to Allkids of AUD$2.00 and over are tax deductible within the Australian taxation system.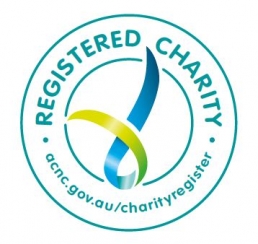 How long will I sponsor a child?
A sponsor can terminate their regular contributions at any time. It is however the objective of AllKids to encourage all of our students to attain year 12. If a child leaves school before they reach this goal, sponsorship will cease.
How will my sponsorship help?
When you sponsor a child on the AllKids program, you are providing a child with a real chance for a successful, quality, balanced education. This includes the provision of uniforms and books, transport to and from school, medical and health support, cooperation and communication between schools and families and constant support from the AllKids student support staff.
How much of my sponsorship money will directly assist my sponsor child?
100%. Allkids administrative costs are covered by generous corporate donors and the AllKids Directors work on a volunteer basis and receive no remuneration. All money received for child sponsorships goes directly to Cambodia to cover the costs of supporting the children on the AllKids program.
Can I communicate with my sponsor child?
Yes. AllKids encourage, and will facilitate the exchange of photos, pictures and letters between you and your sponsor child. If you decide to visit Cambodia, AllKids can arrange a meeting with your sponsor child and their family. Please understand that for child safety reasons, an AllKids staff member will accompany you on such a visit. You will also be provided with annual reports to show you how your sponsor child is progressing.
GOLD Sponsorship
AllKids GOLD Sponsorship provides extra care for particularly vulnerable children. As well as all of the benefits of our standard sponsorship package, these children attend the AllKids Day Care House from 6.30am to 5pm, six days each week where they receive nutrition, healthcare and child development programs. There are currently 85 children aged between 18 months and 14 years who need this special level of support while their families rebuild their fractured lives. AllKids work closely with the parents to help them to overcome the obstacles that prevent them from taking proper care of their children.
AUD$50 per month will ensure that a child gets the best care possible at this crucial stage of their life while maintaining strong ties between family members. If you would like to assist one of these children by becoming a GOLD sponsor, please contact the AllKids Country Director Paul Otto paul@allkids.org.au for detail.
I would like to sponsor multiple siblings from one family
This is a common request. Please send an email to the AllKids Country Director at paul@allkids.org.au and he will make some suggestions. Please include the number of children you want to sponsor and any special preferences such as boy/girl and ages.
If you have any questions please contact Paul Otto paul@allkids.org.au
Need some help?
Select a help topic below or give us a call during business hours on 0437 023 333. Alternatively you can email any time.
OR