AllKids Learning Centre News.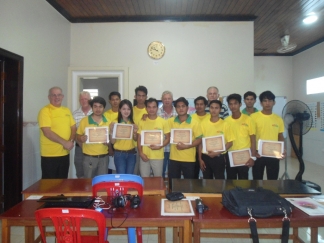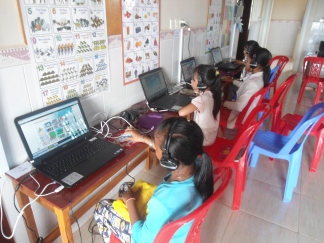 In early March, Mr David King from Future School came from Australia to train the AllKids Cambodian staff in his program Future School. The system offers mathematics and English programs from Kindergarten to Year 12 and curriculum is matched to the Australian, UK or USA public schools.
Students are provided with a username and password and each time they log onto the system, they are taken to the point where they last left off. The system automatically assesses each child and prepares lessons appropriate to each child. Teachers can monitor the progress of each student and allocate specific lessons to assist a student in any field.
A total of 14 AllKids staff attended the training and at the end of the week they all received a certificate of competency from Educational Technology Systems.
AllKids currently has close to 200 disadvantaged children attending the AllKids Learning Centre which was opened in January this year. A special thank you to volunteer Tom Tamblyn from Adelaide who has given 6 weeks of his own time to assist with the implementation of the Future School Program.
---